I might not have been a fan of the guy, but I couldn't help but "feel" for James Durbin when he was voted off "American Idol". One could tell he was pissed, especially when he blurted out how he had done more new stuff on "Idol" than "anyone else".
Well, that could be a stretch as he never came close to many things Adam Lambert brought to the show.

Yes, I thought he was the poor man's "Glambert", but, compared to the three now left standing, he was the one with something more than just soggy milk toast to offer.
"Idol" now has its Top Three and a "Battle Royale" to find the least bland of them. Or, the most bland of them all. But, "America has voted" and, yes, as far as viewers- and those who vote- are concerned, Bland Is The New Black. And vice versa.
If Scottie McCreery wins, one can only guess Pat Boone will make a comeback. The kid is smart and has played the right game by not over-exerting himself and taking any chances and has parlayed this into a shot at being this Season's winner.
He will be HUGE to a certain Country Music audience and will probably have his own television show and become the new Perry Como.
As for the two girls, eh.
One is young enough to, I guess, also make it in the Country Music market and the other shouts and growls a great deal. She will not win.

Who WILL win? Steven Tyler.
In fact, Steven Tyler won "American Idol" from the day he stepped into that third judges slot. The show should have been re-named "American Icon" 'cos that's what Tyler is.
There are few words left to describe this wonderful man and this iconic figure- this man who has made ageism go away. It's a minor miracle that at his age, NO ONE has mentioned that he was "past it", or an "old fart" or was "irrelevant".
Week after week, while Randy Jackson name-dropped and the gorgeous Jennifer Lopez started to seize control of that judging panel, Steven Tyler was happy being in his own Tyler-made World.
He's now brought out a book- "Does The Noise In My Head Bother You"- and seldom have I had so many mates- young and not-so-young- ordering copies and wanting to read it.It's a MUST READ.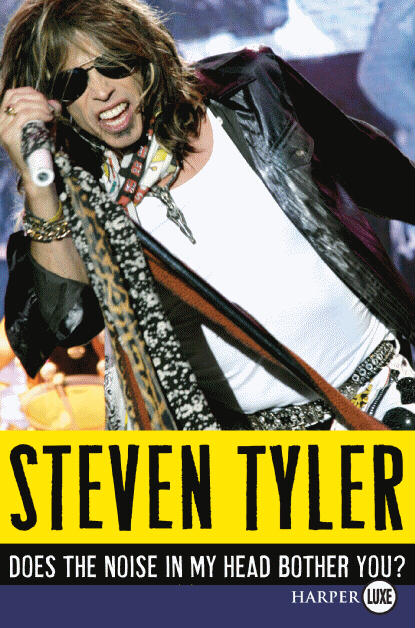 The man has brought "cool" back- and controlled outrageousness and style and just plain darn sexy. Justin Timberlake never brought sexy back. Steven Tyler has.
When the show debuted his first solo video for the track, "Feels So Good", I smiled to myself and the person next to me asked me to stop looking like a doofus. She thought I had finally cracked under pressure.
"Feels So Good" might not be the greatest SONG- in fact, it sounds like an old John Mellencamp hit- but like Mr Chuckles Berry would say, "it has back beat and you can't lose it". Plus it has Steven Tyler.
It was as far removed from the Rock of Aerosmith as one could get and Mick Jagger must be sitting at home, eating his corn flakes and thinking, "Awww, fuck, that should have been me". But he wouldn't have been able to pull it off.
The track, the moves, the sexiness of the video, everything going ON in the video- a tropical bird, a monkey, an elephant, semi-nude nymphets, Nicole Sherzinger from Pussycat Dolls- that sparse BEAT, was and is all Steven Tyler and why the Dude Is Like A Lady and VERY cool. Time to get myself a scarf, get some additional bracelets and grow my hair long again and let NO woman ever shave it off again.
Contestants on the show will come and go and I truly "feel" for James Durbin as I am sure HE thought he would win, but at the end of the day and by the end of this season, what will be remembered are the incredible career comebacks- thanks to the HUGENESS and POWER of the show- of Jennifer Lopez, yes, and, especially, Steven Tyler.
He doesn't need Aerosmith, but he will never leave them and, I am sure, the band will bring out an amazing new album- their first since- when?- 2004.

Dream on and Rock on, ageless dude.