It was the annual Rugby Sevens "Heaven" Weekend in Hong Kong and when the whole world dressed in funny clothes, and armed with pork pies and beer, seem to descend on the city by the thousands to enjoy one of the greatest long weekends- and sporting events- to be had in the world.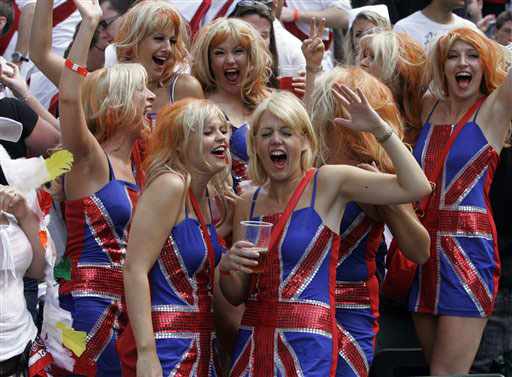 The weather on Sunday was cold and damp, but it didn't stop the rampant New Zealanders from putting the boot into England in the Finals. With their annihilation to Sri Lanka in the cricket the day earlier in the World Cup series, it has not been a great few day for supporters of England.
As for the Sevens, one of the talking points amongst "the music guys" who attended- ex and current music executives- was about the music being blasted outta the speakers in-between the matches and some used in the commercials screened.
Music and the Rugby Sevens have always gone hand-in-hand, but this year, those from the RECORDING side of things were none too pleased to hear "sound-alike" versions of "their" original recordings blasting through the venue. This is happening more and more.
With sponsors, especially, and their ad agencies needing to quickly clear tracks for use, there are still the same old- and time-consuming- "approval systems" to lumber over and through.
They don't have time to sit and listen to "how it works". They want a track and they want it now. They don't CARE about an "inferior" version. Neither does the production house waiting t edit the commercial. No one really cares about anything other than getting SOMETHING out there.

Realizing this decades old problem to do with "clearances", some "enterprising" companies- especially a few from the UK and Germany- have decided to work directly with the Publishing arm of a music company, get approval to record a song and once this approval has been received, off they go to one of these soundalike studios, rent "their versions" of "Chris Martin", "Gorillaz", "Lady Gaga", "Rebecca Black" etc, cut out the music company, and sell their "finished sound-alike" product for around a fifth of the price the original recording.
The track is then bunged on- wherever- like at the Rugby Sevens- and at full blast- and with the pork pied and beer-barreled punters having no idea, nor caring, if it was Lady Gaga or Master CoCo and just happy to hear "Paparazzi".
So what does this all mean?
Nothing new if one ever worked for a music company: It's just a further chasm and nail driven between the recorded side of a music company and that of the publishing wing and how the latter is, and probably always has been, the more powerful of the two.
What does it mean to the artist who has been cloned?
Well, if they don't have the publishing rights, they've lost out whatever percentage of the agreed money on the sync deal.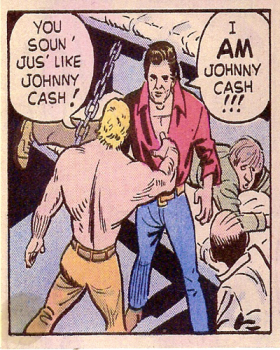 If they DO own the publishing, a loss of revenue for the composers and the rest of the band- if a band was involved- on a percentage of the performance or recording fees.
Whatever way one looks at it, it's a classic case of the left hand not knowing, nor caring about what the right hand is and was doing and with the LAWS to do with "soundalike" recording being- as always- vague.
From a musical point of view, the thought of some studio Oompah Loompahs standing around waiting with Willy Wonka to record something where they need to sound EXACTLY like someone else has an eerie almost Stepford Wives vibe to it all.
It makes all those karaoke boys and girls on television talent shows sound absolutely original.
Right now, at least in Hong Kong, with bars and restaurants- some barely making a quid to stay afloat and not unlike a few musicians around- being warned to buy licenses from at least two music "collection agencies" in order to have their music played, some choose to ignore these and feign ignorance if "busted" while others go to Willy and the Soundalikes.
So, while having dinner and trying to focus on one's date, there is music going on, you're trying to lip read, but all the time thinking, "That is not Damon Albarn singing- it's a counterfeit Damon Albarn".
Piracy? Well, to me, this IS a form of piracy and, ironically, it's being "co-managed" from WITHIN one of the so-called stalwarts of the music industry.
To me, they are just warts more than anything else and music publishing companies, especially those under "the guise" of belonging to the majors, are one of the most legally grey, corrupt, manipulative, uncreative, dis-respectful, selfish, under-handed and rip-off-driven "profit centres" there is.
Of course, it's also and another reason why, music companies- as we knew them- are now well and truly finito.
If fighting illegal downloads and swimming upstream all-too-late and trying to "make nice" with websites that have out-foxed them, and with cyberspace being the Wild West and where everything is free, they now have to fight with their own supposed "allies" and colleagues.
But this unholy alliance has been a historical problem in nearly every music companies and with both sides even having their separate Christmas parties. Trust? What trust?
Again, writing and owning one's music becomes more and more important.
How to keep this music "copyright proof" when uploading songs onto this and that site is something else altogether and where nothing is safe- not as yet.