http://blogs.forbes.com/chrisbarth/2011/03/21/mock-rebecca-black-all-you-want-shes-laughing-to-the-bank/
Laugh all you want, but the Ark Music Factory has made us part of their viral marketing team…and again, just as we all help Mark Zuckerberg get richer every day by working for free to make the Facebook stock rise every day, we are fanning the flames and spreading the word about the Twitter Pop they churn out.
Facebook gives people the "space" to "connect" with each other and also fill this "space" with consumer-generated content- AND all the information and PERSONAL data needed by research companies and advertising agencies.
Once someone like Zuckerberg has enough data, off he'll go and unloads all this Facebook data to the highest bidder- someone like that crafty fox Rupert Murdoch who heads up News Corp under which are all the various Fox channels- and MySpace. Or someone like Hong Kong billionaire Li ka-shing- or as we call him, Li Ka-ka-ching-ka-ching who already owns a substantial stake in Facebook- and Spotify.
Like Dr Evil and Dr Strangelove, the Rupert Murdochs and Li ka-ching, ka-chings of this world need new, young blood to continue to control and expand their media empires. It's all about Power and where the greedy get more greedy and need More. It's Oliver and Tiffany Twist-ed.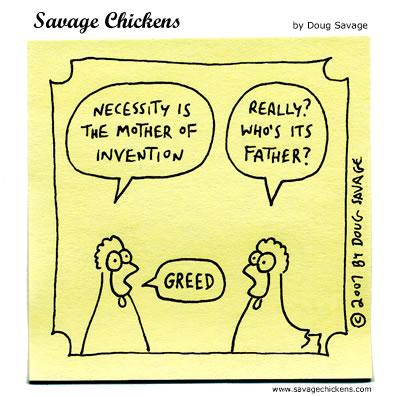 The Ark Music Factory is no Facebook, and what they are doing is nothing personal, it's purely business: They sign up cutesy star-struck tweens, their star-struck folks who believe they have another "Bieb" on their hands, fork out around $2000 for the songs and recordings, the two owners of the "label" write the songs- and probably have great fun writing what are, basically, Twitter lyrics, and then get it "out there", and have people "detest the songs" so much that they market the crap outta them.
With many so enraged by the sheer stupidity of the song by Rebecca Black, they write about it- just as I am doing- pass it on and so it goes and grows and where people wanna see what the fuss is about.
Suddenly, there are 35 million YouTube views, the girl becomes the "singer everyone loves to hate", many actually download the track and which means she/the label get 70 cents each time this happens and Ark Music Factory, which OWNS the publishing to "Friday", laugh all the way to the bank and move on to their next novelty artist- this time, Alana Lee and her recording of THEIR song, "Butterflies".

Of course, all this is no different to Crazy Frog, or the Teletubbies, or Milli Vanilli, or Tiffany, or the countless other novelty records and artists who have come and gone. But, here is the difference: All the aforementioned did not have all these new "delivery systems" we are so infatuated with and so one could take it once- and then leave it.
Today, there is an OVERALL dumbing down of music that is plaguing the world and it is coming at us from all directions and sides- the majors and the minor league players.
Sorry, if you disagree, but Lady Gaga might be "smart" and "shrewd" and a "marketing genius"- which I think she is, but she is also one of the most overrated musical talents there is.
Yet, apart from making bastard musical children from the archives of the Lady Madonna Songbook, she also manages to wrangle a deal as the Creative Director of Polaroid and with there being a need to constantly shock the media.
Come on- a MEAT dress? Coming outta a giant EGG?
This woman needs some comfort FOOD, baby. She's become the man-eating plant from "The Little Shop Of Horrors". Where will it all end?
It MUST end by ignoring a media that perpetuates myths and where mediocrity is marketed as being "good" and that "outrageous" is "cool".
Sadly, today, many see Charlie Sheen as "winning" and someone who is "cool". Maybe he is.
Sheen could be having the last laugh on everyone as he could be crazy like a fox and taking the piss outta everyone, especially the media, and "controlling" the "situation". Either that, or he is off his f-ing tree.
Also, when a doofus and shameless media whore and opportunist like Perez Hilton is called a "visionary" who "understands what today's consumer wants to hear", well, what does that say about "today's consumer"?
Not much.