Forget social networking. Just plain networking has reached almost epidemic and "nutworking" proportions and with everyone having "an angle" and everyone wanting people to know who they know thinking this will be open the floodgates to more "nutworking" and coming at everyone from different angles.
The problem with "nutworking" is that it's closely associated with "NOT working" and everyone just going around in circles.
Yesterday, I met someone who was meant to be a "gazillionaire" from Beijing with "huge contacts" and the owner of, well, you name it, and he was mean to owns it. So, there I was talking to this guy who kept getting more red with every sip of red wine and kept insisting on clinking glasses with me.
He was pleasant enough though he could not make any decisions and wanted me to meet his female partner next week who was also a "gazillionaire" and knew the Chinese politburo, the PLA and Immigration.
When it came time to paying the bill, he paid his share and haggled with the girl who had hosted this "power lunch" about who should pay what. I didn't budge and refused to contribute a dime. Time is money.
Is it just China, or is the world gone amiss and are bullshitters running amuck?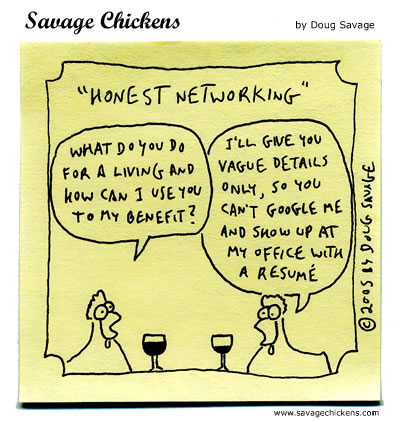 Last week, some newbie promoters from China asked if I could find some "hip looking black guys who could rap". His con was to have these "hip black guys" tour some of the smaller cities in China- not Beijing and Shanghai- and hype them as Flo-rida, Akon, T'Pain and whoever else.
His/their reasoning what that "Chinese audiences would not know the difference" and neither would sponsors. So, apart from pirated everything, we now have pirated artists giving fake concerts. And to think of the fuss we made about Milli Vanilli and lip-syncing.
This incredible "lust for power" and talk of billions is rampant- especially in this region- Asia- and, as I have always said the common mantra is "Recession? What recession" and "There's a sucker born every day".
Before I even left the lunch, the host had posted a photo of her with me and a male model- poor guy had to pay for his lunch- on her Facebook wall as "proof of relationship".
How far this photo travels and where will it end up, gawd knows. It's just social NUTWORKING at play- and work- and how white lies can grow to become extremely misleading. And, sometimes, downright dangerous.

It's not unlike many from the sub-continent who claim to have "strong connections with Bollywood" and want you to visit them on Facebook. I refuse to be on Facebook.
They start off with name-droppings like a bird with a bad after a chicken vindaloo and how there is "US$350k on the table for Nicole Sherzhinger" or T'Pain for ONE track in a movie with Shah Rukh Khan and a two-day shoot. It's always Shah Rukh Khan.
After weeks of useless correspondence, suddenly, Mr. Akon has stepped in, US$350k is now MAYBE US$150k and Nicole and T'Pain's management have walked away as the Bullshit Factor has started to suffocate them.
Right now, we are watching Charlie Sheen coming apart at the seams. Maybe this Bullshit Factor has got to him. Slash calls him, "Rock and Roll". I asked my friend Astrid if she could imagine living with him. "With a gun next to me," she replied. She had watched the interview below.

How can someone self-implode so publicly? Is it REALLY 'cos the drugs don't work, anymore? Or is just the state of a world gone mad and had made a pretty intelligent guy lose his marbles? Or is he quite sane in his own peculiar way?What's Martin Sheen thinking about his son?

All this is not just exclusive to Hollywood Holly-weirdness either. In Hong Kong these days, every mega-rich family is having some sorta fallout- some drama.
Richard Li, the former wunderkind, multi-billionaire and the youngest son of Li Ka-shing, Hong Kong's richest man, for example, is the subject of much media scrutiny into his personal life following the breakup last week with the mother of his twins.
Apparently she is in actress. She lives in Toronto and he lives in Hong Kong. It was a pleasant arrangement. Not anymore. The rumours are whirling and Hong Kong's many answers to TMZ are onto this story like a rash on a baby's ass.Richard Li is, say the local media, about to release a video on YouTube to "refute" the various "fabricated" stories flying around.
http://www.thestandard.com.hk/news_detail.asp?we_cat=21&art_id=108565&sid=31458522&con_type=1&d_str=20110228&fc=10


We discussed this news at lunch along with the family of ailing casino magnate Stanley Ho fighting for all his money. He has had four wives and quite a brood and with Wife 4 now in charge of everything and owning prime real estate in Hong Kong, Macau and Canada and various businesses.
"Uncle" Stanley- and his lawyer- has even taken to YouTube to "social network" his side of the story. Guess he doesn't tweet.
The female host summed up the thinking of quite a few restless, desperate people around today when she asked, "How can I become very rich without marrying an ugly old guy?"
And with that, she went back to NUTWORKING and updating her Facebook wall.