A few days before my birthday this year, my live-in girlfriend of almost three years gave me a timely present: She broke up with me. It was not planned as a surprise birthday present- at least I don't think so. It was one of those spontaneous random acts of emotional terror. It scared the shit outta me as bombs went off in my head.
It was around 4am, for some reason we had woken up, and suddenly, we were "okay, but not good" and she "loved me" but was "not in love with me".
Hearing this, a thousand thoughts and mixed signals and Jim Carrey on speed rushed through my head: What? How? Why? Huh? Was this some weird joke? Did I ever even really know this person?
Then, like that crescendo ending to the Beatles "A Day In The Life" where that one chord comes down and sends chills down your spine or the ending to "Tomorrow Never knows" where they and George Martin threw everything into the mix and a cacophony of sounds try to interpret The Tibetan Book Of The Dead, on came this tsunami of anger, hurt, disappointment, more hurt, "Empire State Of Mind", former girlfriends, the ex-wife, parents, friends, the apartment, Henley singing how "It's all about forgiveness", Godley and Creme singing, "Cry", 10 cc reminding me that "Big boys don't cry", King Arthur, romance, white stallions being spooked and Moses parting the Red Seas. It was like dropping four tabs of acid at the one time and being transported to hell- and staying there.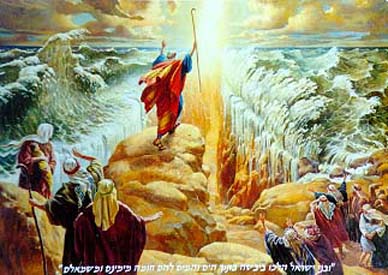 Still, I persevered: This was a mistake, I thought: Forgive her Lord For She Doth Not Know What She Sayeth and you try to continue trying to salvage whatever has been lost though you're not quite sure during this odyssey what it is that you are really trying to find. Maybe it's yourself or how you arrived at this empty space in time.
Her family comes to visit and you fix a smile on your face and let the charade carry on. You put yourself out to make it work for her, for them. You're carrying the fresh emotional wounds and yet going back for more. You feel like a schmuck, Sabu The Jungle Boy, and a doormat at the YMCA. Friends think you need some serious counseling.
The family leaves, you close the big apartment, pull down all the "love" hangings from the door and move to a smaller apartment- the third move in two years- and slowly come to grips with being alone- and actually enjoy being a "Me Person" for the first time in a long time. Selfishness can be very good for the soul.
The emotional tsunami subsides. Somewhat. But three years of total togetherness disappearing into this giant abyss of nothingness is tough to take.
Can one go from being lovers to being friends? Nah. One side is kidding the other side or both sides are kidding each other.
Somewhere, somehow, something has to give- and the giving must stop along with the forgiving. And you really cannot see yourself singing, "That's What Friends Are For." Hell, even most "friends" are not really friends. You'll only know who your real friends are when you see the pallbearers carrying you to your final resting place.
Still the roller coaster ride creeks along blowing hot and cold, lukewarm and chilly. Love-lost is a bitch of a pill to swallow. It chokes you.
People who knew us and still know us offer advice and thoughts: "She was very nice- but she was opinionated/miserable/not fun/selfish" [pick one, or more] and, in turn, "You were never happy with her- not really" and "Maybe you two were never meant for each other."
No one really knows except her and me and perhaps we know nothing.
Henley still sings in the background how it's "all about forgiveness", but, sorry, Don, it's all about numbness and you know you need to shake this feeling off. Having ice running through your veins and double-checking everything and everyone and not trusting a soul is not a fun way to live. It makes you paranoid.
It might mean letting your hair, fingernails, and toenails grow long and curly, draw the shutters and walk around your new apartment naked like a poor and very mad Howard Hughes. But feelings are hard to shake off.
To some, it's easy to go from "I love you, baby" to "We're only okay". Being the perennial romantic, you take out your box of tools and still try to make it work. But that Mona Lisa smile is more lop-sided than ever no matter how many nails you drive into your palms.
Then, slowly- and life is all about timing- you realize that this street is going one way and ask yourself what can ever be achieved through all this "trying", anyway? Switch lanes, buy a new car, travel another road. This one has too many bumps and holes and is unsafe.
And what is all this "trying" going to achieve? Really? When trust is gone- even a bit- there is only dis-trust. Once bitten, twice shy, three times, an idiot.
Then, things start to happen to you and for you. Good things. There's clarity after living under a cloud and trying too hard to make things work for your partner. Some say it is one of the ultimate sacrifices. To me, it has to do with total commitment and how we are in this together.
Now, with the commitment having been going down a one-way street, "Here Comes The Sun" starts playing all around you and as George sings, "the clouds are slowly melting now".
You can actually see her again socially, watch her speak and are able to switch off. You just don't care. You've heard it all before. You start texting to no one while she talks. What we have here is a failure to communicate. So you just text while the words "Sun, Sun, Sun" play in your head.
Maybe some friends were right: She is "miserable" to be around. And negative. Maybe that thin line between love and hate has been crossed though Mum always told me to never hate. So, let's call it that thin line between love and not in love. Or that very thin line between love and indifference
You start to question this "love" thing and wonder if it is overrated and how many people you said, "I love you" to along with rolling over while in bed and using the "I love you, too" mantra, then rolling over, going to sleep, waking up the next day and thinking, "Jeez, how do I get rid of her?"
Being together and being able to live under one roof for any great length of time makes you think about your folks and how they managed to carry on regardless.
Perhaps "the love" had gone years- even decades earlier- but the partnership and that commitment and respect was intact and very strong. "Let's grow old together" was all that mattered.
It's what marriage is meant to be all about: Working your arse off to own that house on some remote island and grow old together. That's all she asked for and I never made it work. Never made the effort. Good woman, stupid man.
Yes, you always miss the things and people you no longer have and wish things could be different. But wishing gets you nowhere. What is past is past. And if love has come and gone, let it go. REO Speedwagon were idiots to sing about "Trying to get that feeling again".
Often times, we hold on to the notion of being in love. I have a few mates who have never been in love. They dearly want to be in love and force it or build this illusion of love as they desperately need to feel something and know that the pointless long nights out are not showing any "return on investment". They are Foreigner singing, "I Wanna Know What Love Is".
As for me, right now, this heart is "Open For Business" and "Under New Management".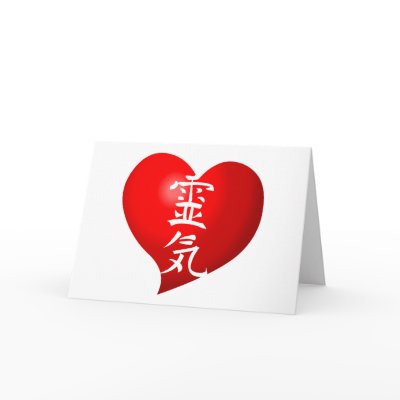 Have I changed? Perhaps. Perhaps I am now more honest to myself. Perhaps I am more tolerant of people. Perhaps I don't really give a damn about anyone except for myself. Perhaps I am more guarded and selective as to whom I trust. A broken heart is a broken heart. You carry it with you to your grave no matter how well you try to hide it.
Perhaps I am more open and don't take in all the strays. Perhaps I am not the slut I once was 'cos I realize that I have known real love.
Perhaps I am finally happy being Me and with no room for You and Me and Us. Not yet, anyway.
Perhaps love has bitten me on my ass so hard that I have the rabies and have finally come to my senses.
Perhaps nothing and no one is ever what they seem. And which includes this strange word called "Love".
Easy word to say, hackneyed word to sing about, difficult word to find and keep.